Opening Ride & BBQ
Social Event
May 13th, 2023 @ 3:00 pm - 6:30 pm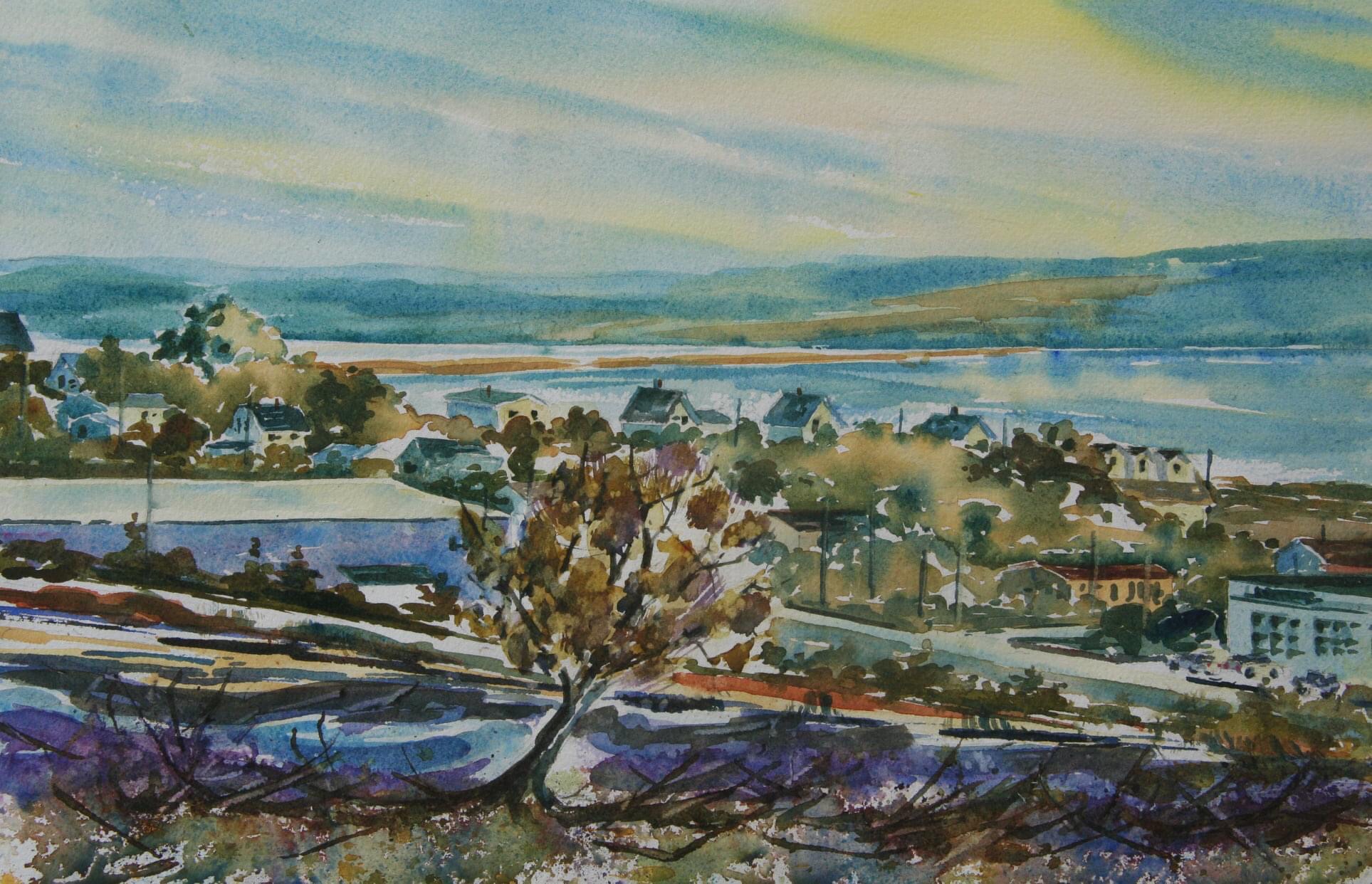 Painting by Kenny Boone
Location: Italian Club corner of Mitchell Ave. and Gatto St., Dominion NS
Rides- 3pm. BBQ – 5pm.
BBQ $18.00, Kids under 16 free

Join us for rides along the ocean or the Coal Town Trail. Then enjoy a BBQ with friends at the Italian Club. We're serving a variety of burgers (vegetarian and gluten free options available) with tons of toppings on homemade buns, potato,pasta and green salads and a wicked selection of desserts. Tea and coffee.
Kids under 16 eat free and everyone else is $18.00. Cash bar for refreshments. Snacks and apps before the meal.

The road rides will be approximately 40k along Lingan Bay and the Coal Town Trail rides will be between 5k and 20k. So something for everyone. There is lots of parking in front of the Italian Hall on Mitchell Avenue. The BBQ is rain or shine.
Detailed ride routes coming soon!
Attendees must purchase meal tickets in advance