Cabot Trail in 4 Days: July 19-23, 2024
THIS EVENT IS FOR MEMBERS ONLY!! BUT THAT'S OK, YOU CAN BE A MEMBER TOO, ONLY $10.00 FOR ADULTS*
Recognized as one of the top 10 Cycling destinations in the world, the Cabot Trail is a "MUST" on the bucket list of every cyclist. It's three hundred kilometres of paved roads, from softly rolling terrain to steep climbs and descents. You will wend your way through the quiet Margaree River Valley on the first day, then ride along the shores of the Gulf of St.Lawrence the second day, the scenic Highlands National Park on the third, and end your journey along the Atlantic coast of Cape Breton Island. The Cabot Trail in 4 Days tour is fully supported and everyone gets to cycle at their own pace and style. No pressure, with lots of time and opportunities to explore, swim, hike and even shop.
This tour is open to members of Velo Cape Breton. Memberships can be purchased on this site for $10.00 and are open to all. And no, you don't need to live on Cape Breton Island to be a member. The tour is limited to 30 cyclists.
Information
We provide: 3 nights accommodation, luggage transportation, support vehicles at your service should you need a lift or other assistance, breakfast Friday, Saturday, and Sunday, dinner Thursday, Friday, and Saturday, Park fees, and snack food (fresh fruit and baked goods) enroute. Children 16 – 18 years, must be accompanied by a cycling adult. Lunch is not included. Our support vehicle drivers will be your guides who are very familiar with the area and the route. We aim to give you a unique cycling experience with a full immersion in our culture and our spectacular landscapes.
There are also optional add ons: on day two in Pleasant Bay a whale watching tour will be available. And on day three you can book services such as massages at the Keltic Resort Spa or play golf. Charges for these options are in addition to the tour fee and will be set when the operators open for the season in early spring.
Day 1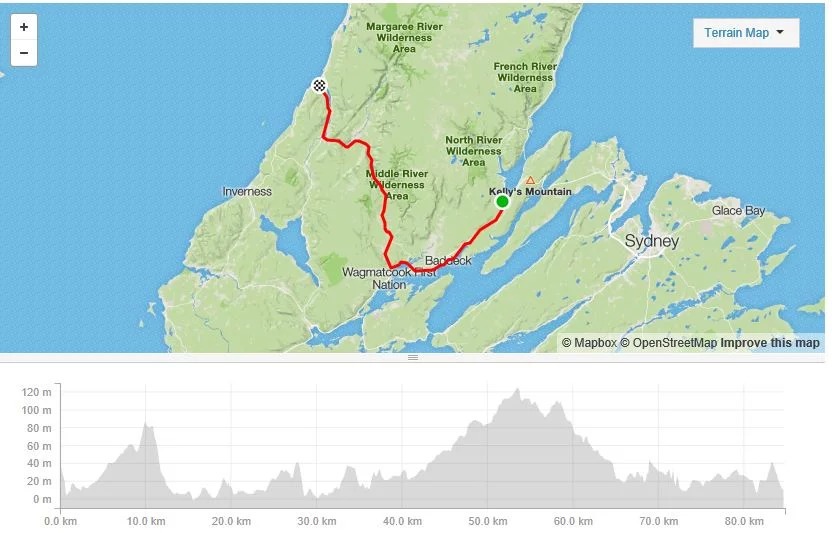 Day 2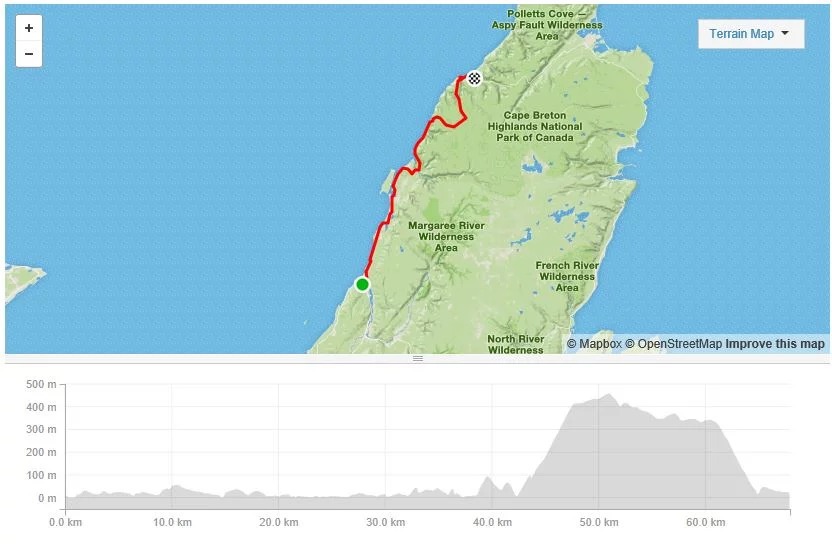 Day 3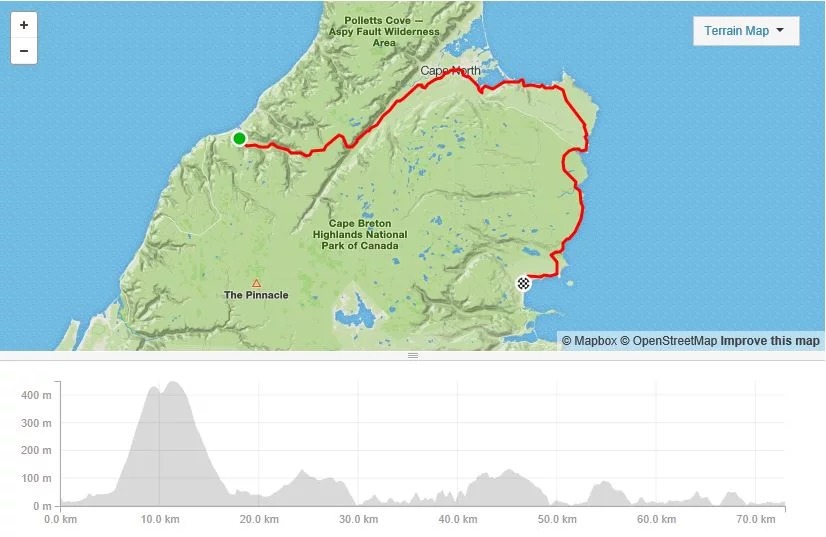 Day 4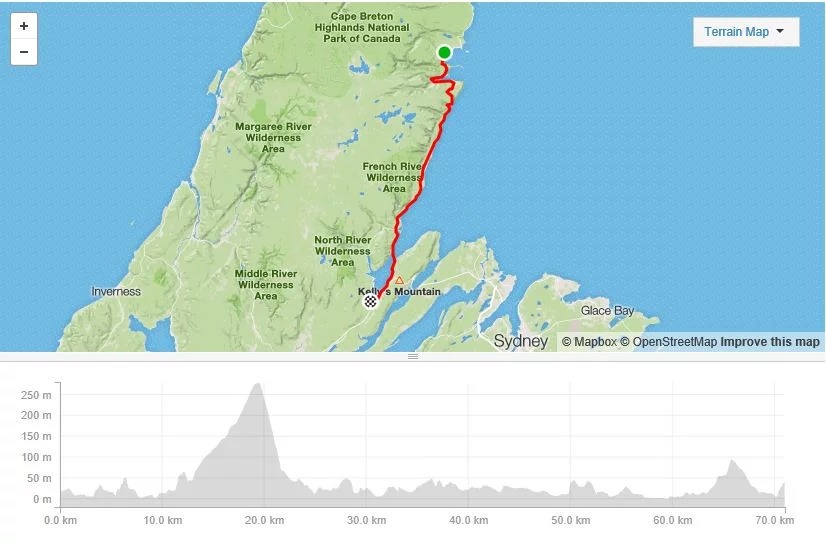 We will deliver your luggage to a central point at your accommodations by the check-in time each day. We have a strictly enforced luggage size limit – each person is limited to one carry-on piece of luggage, measurements not to exceed 55cm x 23 cm x 40 cm including handles and wheels. This restriction allows us to use both vans during the day to service all the riders at multiple pit stops and to ferry people in case of a breakdown or extreme weather.
Cycling the Cabot Trail requires a moderate level of fitness. Bicycles must be in good working order. We will have basic tools and bike stands that participants can use. We do recommend that you carry spare tubes and a chain. If you are riding an eBike, consider bringing a spare battery. There is one bike shop along the route that can be accessed on day two for services. We do not provide bike rentals but they are available at Framework Cycle and Fitness in Sydney.
Register prior to March 1: Total cost is $1050  per person double occupancy, taxes and fees included. We require a $125.00 deposit at the time of registration. The final payment of $925 is due April 15th.
Register between March 1 and April 15: The total cost is $1075  per person double occupancy, taxes and fees included. We require a $125.00 deposit at the time of registration. The final payment of $950 is due April 15th.
Single occupancy surcharge is $300.00, to be paid with your final payment.
We have a strict cancellation policy.
We advise that you purchase trip cancellation insurance.
If Velo Cape Breton is required to cancel the ride for any reason we will refund 100% of the funds you have paid.
We will cancel the tour and refund 100%, if we don't have 20 participants by April 15th.
If you cancel before April 15 we will refund the full amount paid, less $75. If you cancel after April 15, for any reason, there will be no refunds or credits.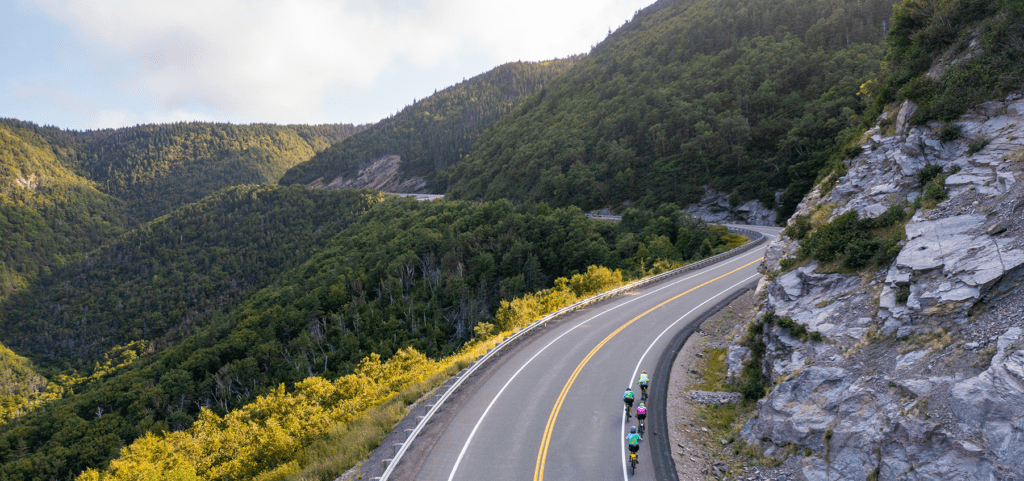 Frequently Asked Questions